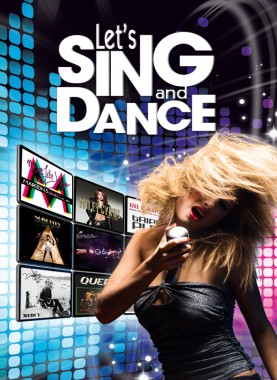 Ladies and Gentlemen, the stage is now available for players all over the world to join the ultimate music game, Let's Sing and Dance, released exclusively on Xbox 360 for Kinect on XBLA for only $9.99.
Let's Sing and Dance is the latest collaboration from Deep Silver and developer Voxler, that invites players to combine their voice and moves to 12 great party tracks; including – Far East Movement's, 'Like a G6', 'Party Rock Anthem' by LMFAO,  Lady Gaga's, 'Born This Way' and 'Moves Like Jagger' by Maroon 5 (feat. Christina Aguilera) and many more popular hits.
As shown in the screenshots, up to two players can join into the choreographed dance routines; whereas there can be an infinite amount of singers to boost their performance for the final scores.
Get your copy of Let's Sing and Dance here today!