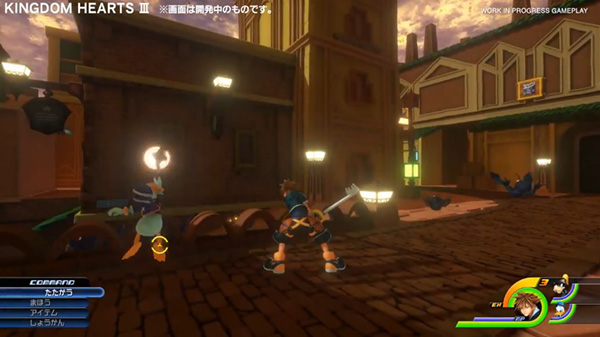 Square Enix has blown us all away by revealing a new gameplay trailer for Kingdom Hearts III at D23 Expo Japan 2013. The video shows Sora, Donald and Goofy battling Darkness enemies and a Titan boss from Disney's Hercules all rendered in a dazzling new engine. Be sure to check it out below!
Announced at E3 2013, the game is in early development for PlayStation 4 and Xbox One. Kingdom Hearts III features a mature Sora who embarks on a journey with Mickey, Donald and Goofy to new worlds.
It is expected that Square Enix will ship Final Fantasy XV before Kingdom Hearts III is finished. Meanwhile, Kingdom Heart HD 2.5 ReMIX has been announced for release in 2014.