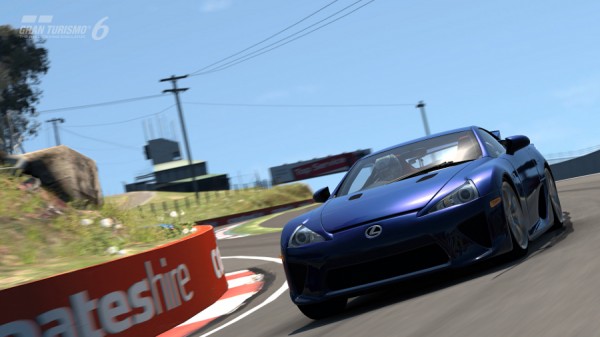 Australians can feel a small sense of pride for the upcoming release of Gran Turismo 6 as Australia's own Mount Panorama Motor Racing Circuit, Bathurst, will be featured for the first time in any Gran Turismo game. The track is known worldwide for its incredible difficulty due to steep inclines and narrow mountain top section.
Sony and Polyphony Digital have released some images of the in-game recreation of Bathurst, plus the fifth concept movie which also centers on the track. But, Bathursts inclusion isn't the only thing Australians have to look forward to as Gran Turismo 6 and the Bathurst track will be available for those attending EB Expo 2013 this weekend.
Those wanting to check out the images can see the full sized screenshots by clicking on them in the gallery below, as well as the new concept movie embedded below that. Those interested should be sure to preorder Gran Turismo 6 for some additional cars before it releases worldwide on December 6th, 2013 exclusively for PS3.