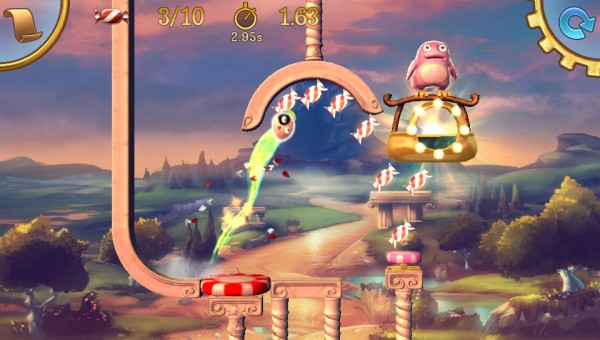 Furmins is a physics based puzzle game that made its debut on iOS last year, finding it's way to the PlayStation Vita just in time for an October release. Originally developed by Housemarque- the team behind PSN classic Super Star Dust HD- the game has now been released on to the PlayStation Network by Kiev based developers Beatshapers.
The goal in Furmins is to get all the fuzzy little gremlin like creatures into a basket at the end of the level, which is accomplished by manipulating blocks, bumpers and other objects to provide a safe path. Players can set everything up to their satisfaction and then kick the Furmins into motion, able to make adjustments on the fly as the creatures interact with the level. The game has over 100 stages and comes complete with 14 trophies, as well as leaderboards and touch screen controls.
The game is due for a North American release in November, but is available now in Europe and Oceania.