Danish developer, BetaDwarf Entertainment have officially released Forced on Steam for PC, Mac and Linux. In celebrating the launch this week, the action RPG will be available for a special 20% discount.
The award-winning indie title has been accredited for "Best Game with 3D Graphics" from Level Up 2013 Intel Award and has received outstanding feedback and support from the gaming community, since developing Forced on Kickstarter. Check out the BetaDwarf crew (shown below) and their amazing story here; illustrating 3 years of dedicated work and living together to develop Forced.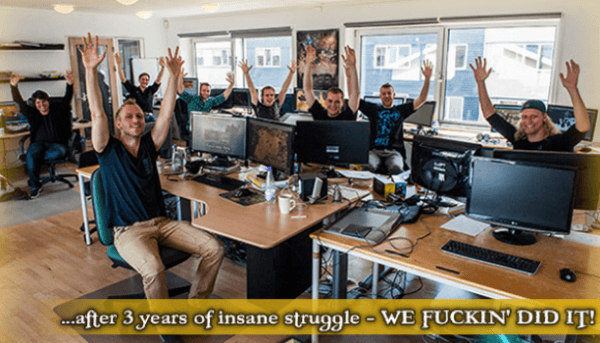 In Forced, players undertake gladiators, determined to win their freedom from slavery by surviving deadly trials, in the fast-paced arena carnage. The game challenges players to be strategic and co-operative; as they strive to survive waves of vicious enemies, avoid death-traps and solve insane puzzles.
Forced features:
Single-Player Campaign, Survival Mode and Local and Online 1-4 player Co-Op
Four Unique and Distinctive Gladiators: electric archer, icy shield, magma tank, shadow rogue
Spirit Mentor, Balfus; advisor players must control in unison to gain advantage over the enemy
Mark Combat System for players to activate powerful skills for increased damage and effects
Become a gladiator master now and join the Facebook community of Forced to share your experience!