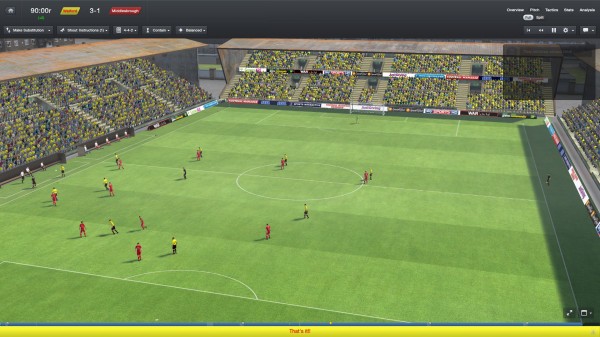 People who have already pre-ordered Football manager 2014 from certain participating retailers are now eligible to begin playing the beta version of the game which, starting today, has officially opened. Had you pre-ordered it already you should be able to grab yourself the beta game through Steam but, don't freak out yet, if you haven't pre-ordered it everything is fine because you can pre-order your game now and still get your hands on the beta version.
Just as a general yet small warning: Remember that this IS a beta, a beta that isn't entirely finished so you can expect a few small bugs and what not. A great deal of the game are likely to be tweaked and changed, for the better of course, throughout the beta process but it's still fully-playable and is said to feature not only the main career mode but also the Football Manager Classic mode. What is great about this beta is that a career that has already been started within it can be transfered over to the full game upon release so you don't have to restart your career you can just carry on from where you left off in the beta.
Football Manager 2014, released by Sega, is set for release on the 31st of October and the beta game will run from today all the way up until a week after the official game release which should be on the 4th of November, further details can be seen here.