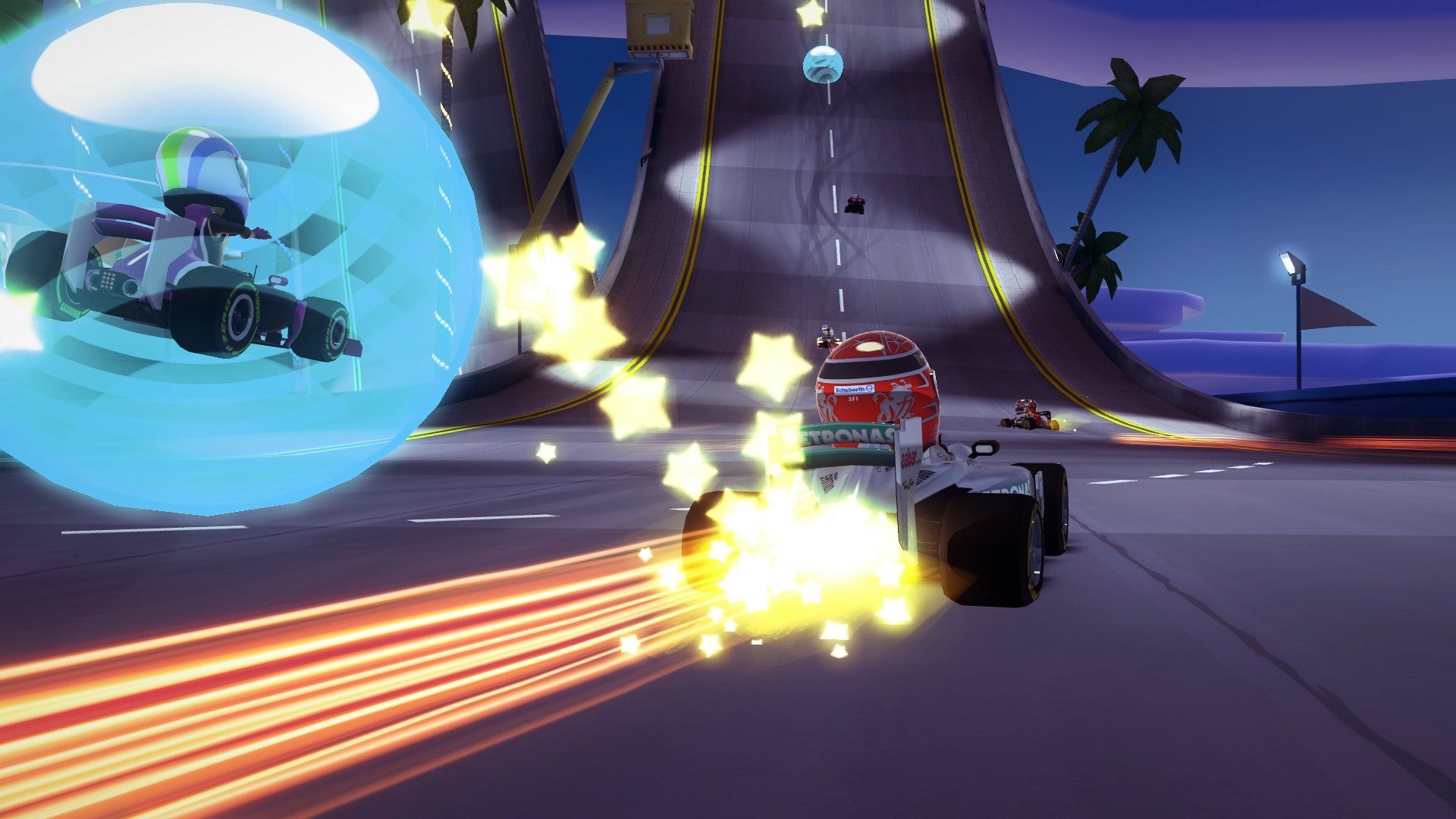 Codemasters has announced today that F1 Race Stars will be coming to the Wii U in F1 Race Stars: Powered Up Edition. The game will be more arcade like than the realstic titles available on other consoles and is designed to be fun for all ages and will take advantage of the Wii U's unique hardware.
F1 Race Stars: Powered Up Edition marks the first time a cast of Formula One stars will be hitting a Nintendo console. Jensen Button, Fernando Alonso, Sebastian Vettel and more have become personality-packed, cartoon heroes sprinting for the chequered flag in cars representing each team on a range of super-fast, feature-packed circuits perfect for split-screen multiplayer fun. This new edition comes packed with four extra tracks (to bring the amount of tracks up to 15 each with a unique theme) and nine extra accessory packs. The unique features of the Wii U are also being utilised as players have the ability to play as their Mii and can use the Wii U Gamepad's tilt functionality to steer, display a map or  be used for off-screen play. The game will feature 4 player split-screen multiplayer. The game will be available exclusively from the Nintendo eShop as a downloadable title sometime in December. Check out the gallery below for some screenshots to see what you can expect from this title. Personally I'm getting a bit of a Speed Freaks vibe from the game which was one of my favourite kart racers back in the day. Let us know what you think of F1 Race Stars in the comments below.