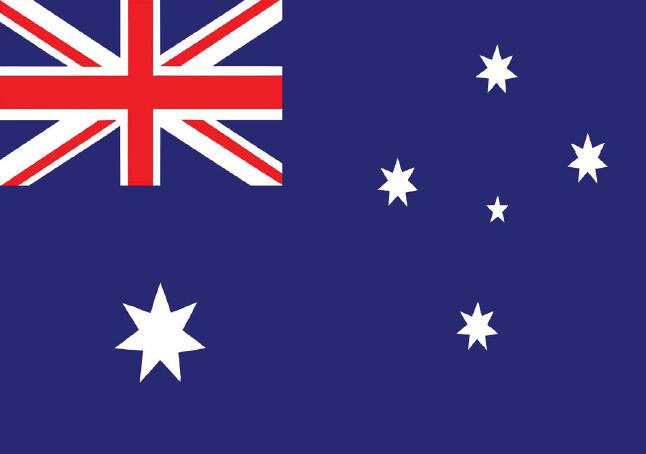 A recent New York Times article suggested that the video game industry is going the way of the dinosaurs thanks to mobile gaming. Not so says Australia. A study published by Digital Australia 2014 in conjunction with Bond University has found that 7 out of 10 Australians are gamers, with a majority of the population getting their daily dose of gaming from a console, not just a mobile device or tablet.
That surprising stat is one of the many that has been crammed into the infographic below which sums up some of the findings of the report. In fact it has a lot of information that gamers can use to defend their hobby from the usual suspects- the majority of games released this year were classified by the Australian Classification Board as kid friendly, the average age of a gamer is 32, not "too young to play that", and a huge percentage of parents play video games with their kids.
Author of the report Dr. Jeff Brand said, "When we conducted the first report in 2005, video games were seen as a medium aimed at younger children who only played on a console or PC. Today, the profile of the typical gamer is nearly synonymous with the profile of the typical Australian."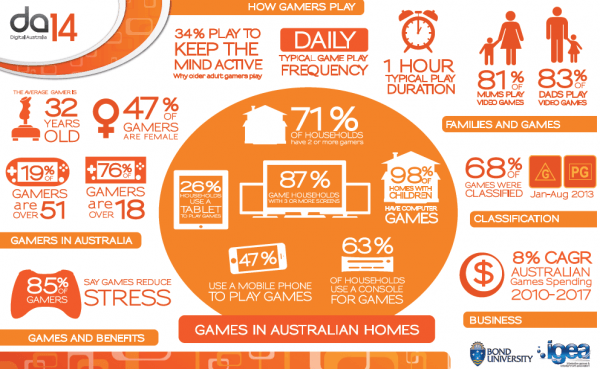 Ron Curry, CEO of Interactive Games & Entertainment Association (IGEA) added, "The latest report reinforces the breadth and depth of Australia's gaming community. The first generation of Australian gamers are all grown up and playing video games not only for their own leisure, but as a way to connect with their children and their own parents."
See, gaming is normal. Of course the statistics are taking a look at a very broad range of gaming habits, but the fact still stands that playing video games is part of life for Australian folks, no matter the context. Although technology is changing the way the video games industry works it is also bringing the medium to more people.
85% of gamers also say that playing video games reduces stress, something that has been echoed by previous studies which found that casual games can help with anxiety and depression.
For the full report, other key findings and more information head over to the IGEA website.