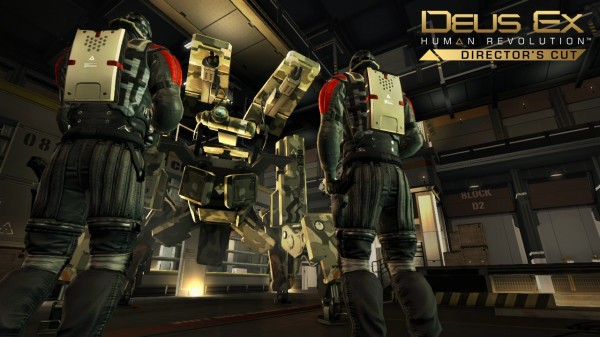 After expanding its scope beyond just the Wii U, Deus Ex: Human Revolution Director's Cut had to be delayed to ensure that it would be releasing to all the platforms it would be reaching at the same time. But, it seems that everything seems to be working as perfectly as retractable sunglasses as Square Enix and Eidos-Montreal have announced the release date for the Director's Cut.
Coming out for Xbox 360, PS3, and PC in addition to the Wii U, Deus Ex: Human Revolution Director's Cut will finally be available on October 24th, Australia-wide. Featuring additional material like the "Tongs's Rescue" mission and the "Missing Link" chapter all worked into the games narrative, the game also offers improvements for boss fights, combat balance, and A.I., plus 8 hours of developer commentary. Even more revolutionary, the Director's Cut will not only utilize the Wii U gamepad, but Windows SmartGlass for Xbox 360 and PS Vita for PS3.
Those looking to get the revamped Deus Ex: Human Revolution Director's Cut can can pre-order it today, but it should be noted that there is a special deal at the Square Enix Store which offers the Deus Ex: Fallen Angel novella with the purchase of the console version. And check out the new features trailer embedded below!