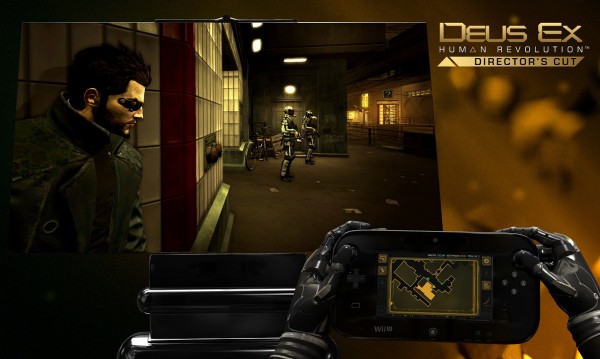 With Deus Ex: Human Revolution Director's Cut set to release next week those looking for a bit more on what changes are coming for the Wii U version, possibly as well as Smart Glass and PS Vita functionality. A new gameplay trailer just released today by Square Enix and Eidos-Montreal has the lowdown on Infologs, second screen, and a host of other features.
The Director's Cut of Deus Ex: Human Revolution looks to make the game a more inclusive experience with friends by letting players make notes via the GamePad and posting them to the Miiverse for friends to use. This will allow players to show off their path through levels or point out secrets and collectibles. But, of course the best addition may well be the quick inventory to easily change tactics.
Those wanting to see all the new features in action and how the GamePad will function in gameplay can watch the trailer for themselves embedded below. Deus Ex: Human Revolution Director's Cut is set to release October 25th, 2013 for Wii U, Xbox 360, PS3, and PC.