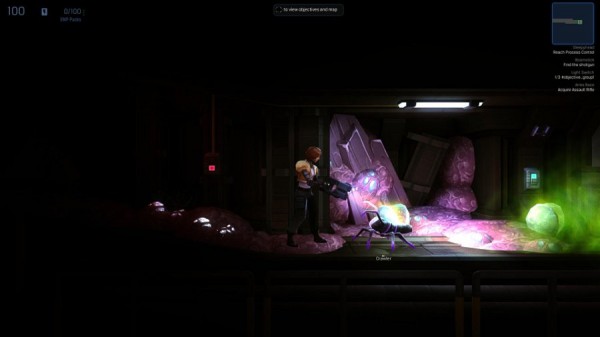 The makers of Nuclear Dawn have just released there newest game, Dark Matter, onto PC digital download. Now players can prep for Halloween a little early by turning their lights down and exploring the derelict ship trying to fend off aliens and repair it enough to escape.
With dark and light playing a big part in the environment and mood of Dark Matter, now is a great time for fans of the dark and creepy to find their way in an infested ship. Luckily, players will be able to utilize weapons with different elemental ammunition to try and survive, too bad the aliens learn from the players tricks.
Those wanting to immerse themselves in a platformer filled with monsters hoping to spell their doom can download the game today from Steam or GOG, with even more digital retailers releasing Dark Matter tomorrow. Plus, for a short time the game is available for a 10% discount in honor of its release.