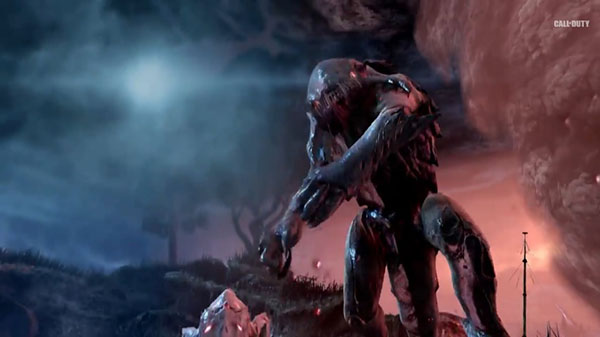 Following the launch trailer last week, Activision has gone and surprised everyone by revealing a new co-op mode for Call of Duty: Ghosts before it's even out. While Treyarch found success with Nazi Zombies, Infinity Ward are adding aliens to their modern warfare shooter. Check out the trailer below.
Described as a survival, base defence and scavenging mode for up to four players, Extinction is set in a post-apocalyptic landscape with aliens running amok and trying to kill you. Looking at the title, you'd expect dinosaurs but I guess that's asking for too much these days. Come on DICE, given your Easter eggs in previous games we know you're making a dinosaur mode for Battlefield 4. Right? No?
Call of Duty: Ghosts is coming out on November 5 for PC, PlayStation 3, Xbox 360 and Wii U with a release on next-gen consoles soon to follow.