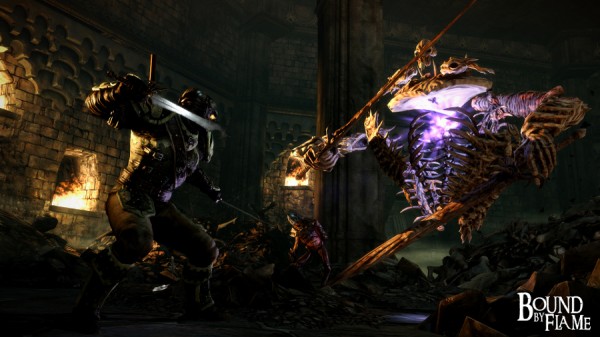 Focus Home Interactive and Spiders Studios have been very adamant about bragging up their unique bestiary for the upcoming Action/RPG Bound by Flame. The past screenshots have shown some very interesting creatures that all look pretty fantastic and still fearsome. The screenshots released today are no different showcasing 3 new screenshots and 3 enemies from their bestiary.
While the past screenshots have seemed to include mainly enemies that are more alive, this set of screenshots from Bound by Flame is all about the undead. From a Bone Golem that appears as a hodgepodge of different bones and skeletons slapped together, to the Lich that is much more elongated and creepy, to the mighty general of the Living Dead clad in bone armor.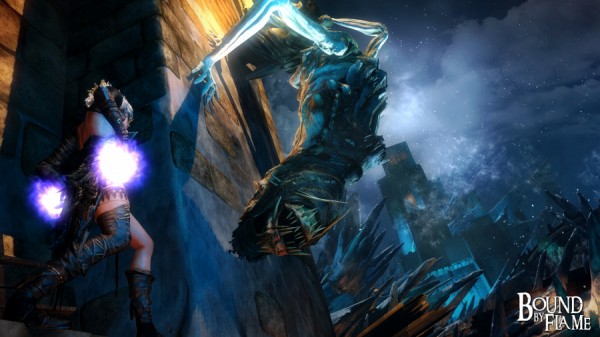 Needless to say that with all these guys running around looking to cement the hero in the completely dead column, players will have their work cut out for them as they go toe-to-toe. Those wanting to see a bigger version of the screenshots can click on the images, else just wait for your own chance to take these foes on when Bound by Flame releases in early 2014 for Xbox 360, PS3, PS4, and PC.