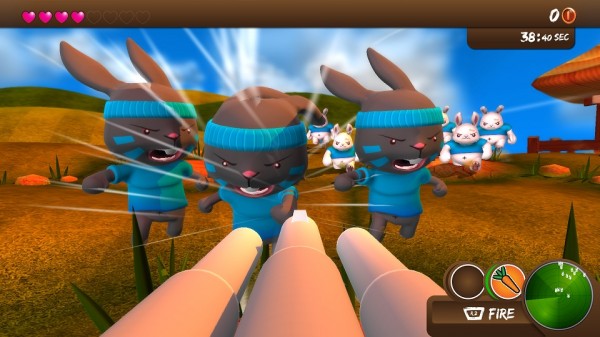 Supporters of Australian games take note, Sydney based developer Nnooo has just announced that their latest project, Blast 'Em Bunnies, will be heading to the PlayStation 4 and the PlayStation Vita in 2014.
The title will be playable at this weekend's EB Games Expo, with the Nnooo team to be found in the Homegrown Gaming area.
Blast 'Em Bunnies is an endless shooter where players must not only try and defend their warren from a bunch of demented bunnies, but defend baby bunnies from the evil throat slitter! There are unlockable upgrades to boost your warren defences, including heat seeking chilli seeds, sticky exploding raspberries and bouncing pumpkin bombs.
Gamers with issues around cartoon baby animals dying may need to exercise caution…otherwise feel free to check out the gameplay video below.