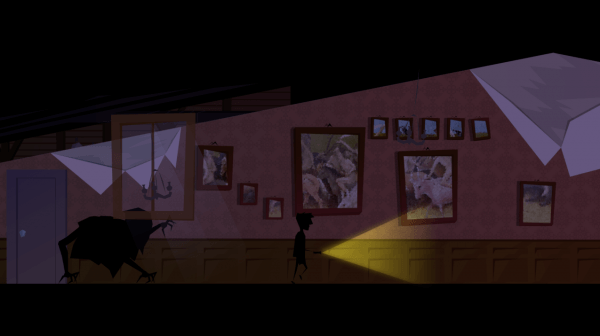 Rain Dance Studios, the indie developers behind Between Me and the Night, had big news to start off their IndieGoGo campaign. Experienced musicians Chipzel and David García are joining the team to provide two distinct soundtracks. David García will be handling the main soundtrack and all the sound effects. His past experience includes work on Deadlight and Rime. Chipzel is a popular chiptune artist found on Bandcamp. He will providing the soundtrack for the playable arcade games found in Between Me and the Night.
Between Me and the Night is an adventure game exploring the fine lines separating sanity and madness. The game is based on the day and night cycle, with players safe to explore during the day while chased by nightmarish monsters in the evening.
The team is seeking $70,000 USD at the official IndieGoGo page to complete the game. The completed game will have no DLCs and is currently on Steam Greenlight.