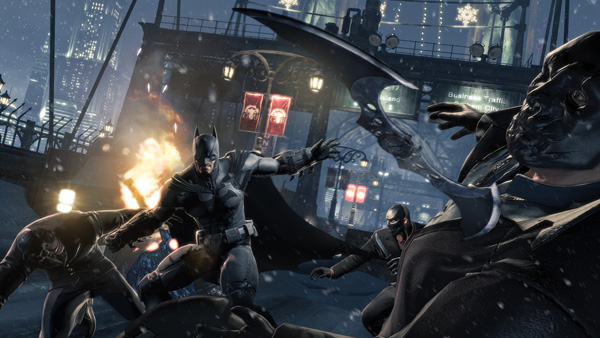 Batman: Arkham Origins is getting ready to release at the end of this week, so now it the final few days of Warner Bros. trying to prepare players for what they will be doing once it is released. So, what better way than a 17 minute long gameplay video showing off a bit of the world and mechanics.
The gameplay video does show off quite a bit from an early part of Batman: Arkham Origins, but makes it a point to show off the Batcave in the video, which is the first time we've really gotten to play in The Batcave in the Arkham series. Center for Challenges, Case Files, Quick Travel, and the workbence, this video provides a nice introduction to it. But, the video doesn't just stop there as it follows Batman on a mission to infiltrate the Police Department.
Those wanting to some of Batman: Arkham Origins features in action can watch the trailer embedded below, but anyone wanting to avoid spoilers of any kind will just have to wait a few more days. Batman: Arkham Origins is set to release worldwide on October 25th, 2013 for Xbox 360, PS3, Wii U, and PC.