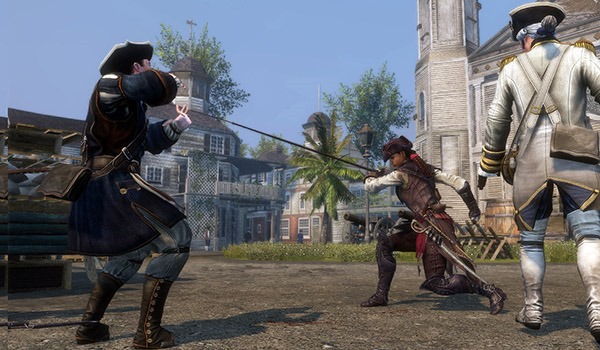 Ubisoft has announced the release date of Assassin's Creed Liberation HD as January 15, 2014 at a price of $29.95. The former PS Vita exclusive will be available as a digital download for the PlayStation 3, Xbox 360 and PC.
The game is set before the American Revolution with a female Assassin protagonist, Aveline, taking players through the streets of New Orleans, fetid swamps and ancient Mayan ruins. Players will have machetes, poison dart blowpipes, a whip and dueling pistols in their arsenal. The HD port will feature additional missions that explore Aveline's story, as well as updated world design for more gameplay options during levels.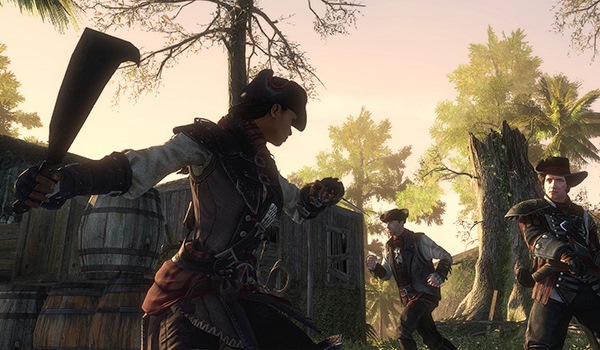 Those who pre-order the game on PS3 and PC via the PlayStation Network and Uplay will receive 25% off, while those who purchase the season pass for Assassin's Creed IV: Black Flag will get the game 25% off on release day. The comparison shot below shows how, aside from the higher resolution, the aesthetic look has also been improved over the handheld version.