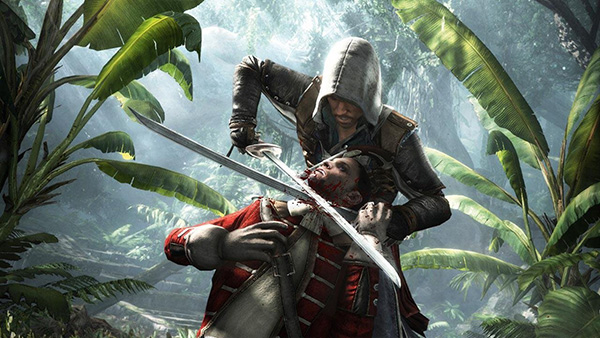 NOTE: Serious end-game spoilers for Assassin's Creed 3 follow
Ubisofts's Assassin's Creed III ended on a cliffhanger for the series – how will it progress without the protagonist Desmond Miles. Assassin's Creed IV also begins on a similar confusing topic – how are we playing as a member of Desmond's lineage without him in the Animus. Well we have the answer to those questions for you right here, right now.
In a video found during Black Flag's modern-day sections, you are treated to a semi-detailed report on what happened to Desmond, and how Abstergo dealt with the situation. We have attached the video below, so be sure to check it out. We have our full review of Assassin's Creed IV coming in the following days, but in the mean time, check out our Open World Preview. As always, for all the Assassin's Creed news as it becomes available, stay tuned to Capsule Computers.