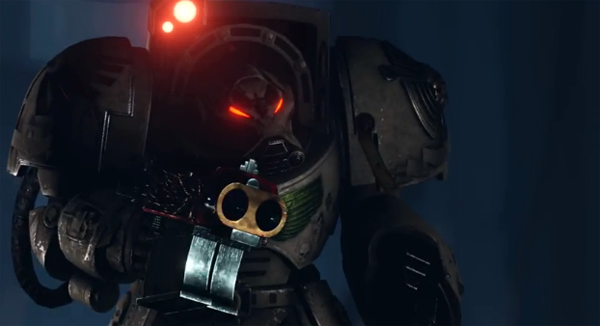 Focus Home Interactive have today announced that Space Hulk: Deathwing will be the latest installment into the Warhammer 40k Space Hulk saga. Space Hulk was originally a board game, and was followed up by an iOS/Android port. Deathwing will be departing from the board game formula and instead offering a full fledged first person shooter.
Players will jump into the shoes of a Space Marine Deathwing from the Dark Angels and will be tasked with making it out of a derelict Space Hulk alive. There will be deviating skill trees to master, abilities unlocked and lots of things to shoot. Aside from these small details, we don't know much about the game.
Focus Home Interactive have provided us with a small teaser trailer to get us all salivating, which you can check out below. For all the Space Hulk: Deathwing news as it becomes available, stay tuned to Capsule Computers.