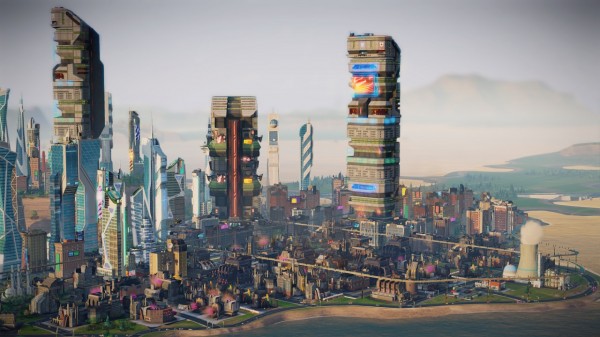 Those are some Mega-City One looking buildings! But no, this isn't a Dredd city-builder (how cool/odd would that be?!) – this is your first look at EA's SimCity: Cities of Tomorrow. The expansion pack releases on November 14th for PC and Mac and will take you 50 years into the future, where you can utilise new technologies and experimental urban planning techniques to shape your city into a thriving, clean utopia (as seen below), or a hyper-commercialised dystopia.
Patrick Buechner, General Manager, Maxis Emeryville, said;
Will the world of tomorrow be a utopia powered by clean energy or an industrial society consumed by mass commercialism? With SimCity Cities of Tomorrow, players can build the future as they imagine it. Transport your Sims on MagLev, power your cities with fusion reactors or tidal wave generators, manufacture a legion of drones to serve your Sims and build massive MegaTowers that dwarf modern skyscrapers. We're giving you plausible technologies to take your cities onto a journey 50 years into the future. What will you create?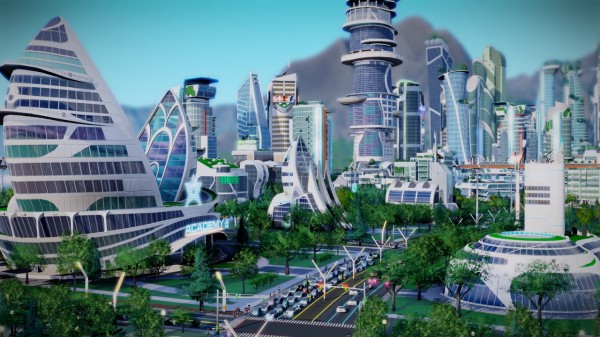 New regions, specialisations and transportation methods are just some of the thematic additions that will aid you, as Major, to mold and evolve your city. Underpinning your decisions is the ever-present influence of two organisations: the Academy, and OmegaCo. The former believes in clean energy providing a bright future for all, while the latter is a giant, greedy corporation who feed off commercialism, strip-mining natural resources and polluting the land without a care. Now, cities can be built vertically with multi-zone MegaTowers (this is Mega-City One!). Maniacal players can also summon a new and exclusive natural – or possibly not-so natural? –  disaster.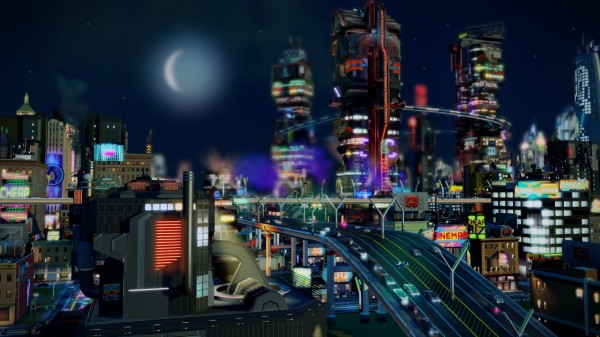 Check out the announcement trailer for SimCity: Cities of Tomorrow below. So, will you go green, with service drones at the ready to manage the day-to-day operations of your high-tech wonderland, or will you plunge entire regions into depressive, high-pollution hell-holes just for the fun of it? Guess we'll find out on November 14th.