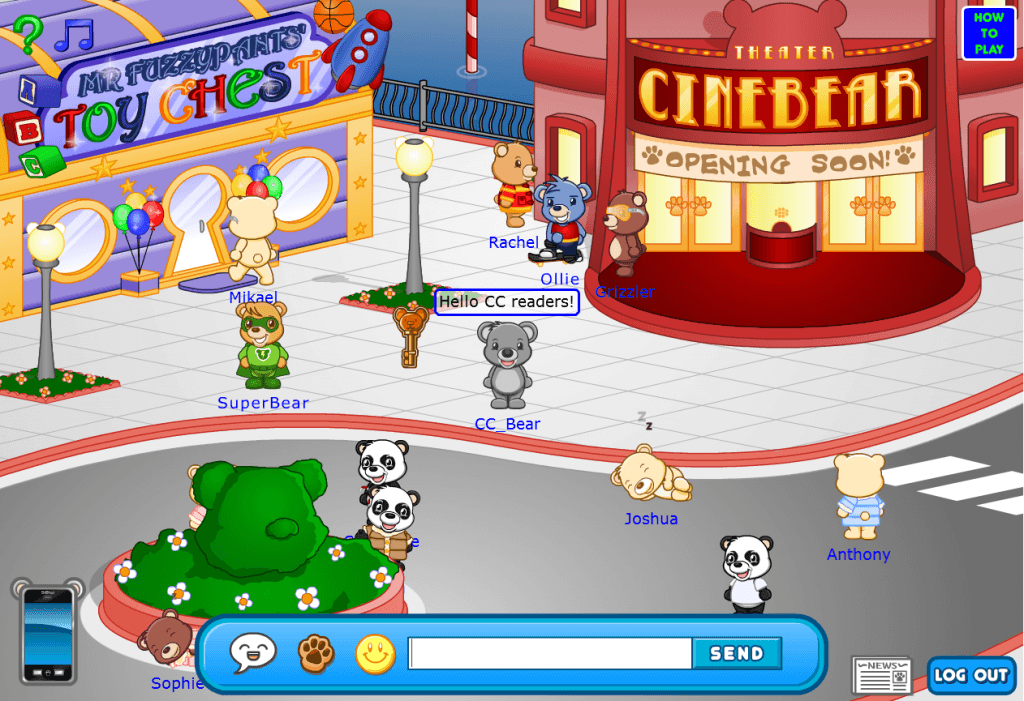 The cute online game 'Secret Bear World' has launched a Kickstarter campaign to get an iOS & Android version of the popular bear universe. Up till now, the game has only been available exclusively through browsers.
'Secret Bear World' is a virtual world game were you can control a bear avatar and play fun cool mini games, interact with other players and buy upgrades and goodies for your bears using Bear Coins. This game has a similar style to that of Club Penguin and quickly had become a popular destination for children aged 6-14. There is supposedly much fun to be had.

The Kickstarter campaign began yesterday and offers the usual different levels of rewards; some treats include t-shirts, mouse pads, and heart-shaped charms and even cool stuff such as the Apple iPad sleeve, Chef Bear apron, and even a bedding set of duvet cover & pillow case, all designed with the wonderful 'Secret Bear World' theme. Jump over to the Kickstarter webpage to check out more information and help kick-start their project.
Developed from the ground up, the mobile version of 'Secret Bear World' has been inspired by LEGO and Minecraft, so kids are able to experience more interactive gameplay like being able to build their own buildings and worlds, customize their little bear shops, and secret hideouts.
For the folks who already play this, this should be an exciting new step in the game experience and for the kids who don't play, this game would be a great mobile game that can be shared with friends.