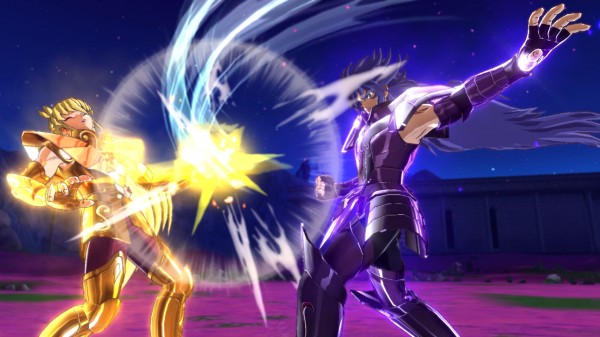 Namco Bandai has released a set of new screenshots from the Tokyo Game Show for its upcoming fighter, Saint Seiya: Brave Soldiers. Check them out below and be sure to see the Poseidon arc trailer released earlier.
The game covers the anime as created by Masami Kurumada with all three major parts from the Sanctuary, Poseidon and Hades Arcs. Over 50 characters will be included along with the powerful Gold Saints.
Saint Seiya: Brave Soldiers is developed for the PlayStation 3 and is coming to Europe on November 29 while North Americans will be getting it via the PlayStation Network on November 26.