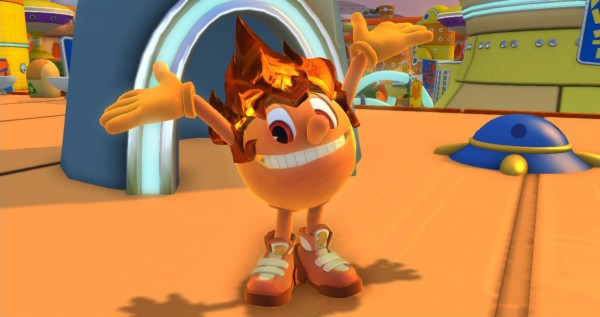 From the Tokyo Game Show, Namco Bandai has shared a set of screenshots and a trailer of its upcoming Pac-Man games, Pac-Man and the Ghostly Adventures and Pac-Man Championship Editon DX+.
Pac-Man and the Ghostly Adventures is a platformer based on the animated show of the same name, and is currently in development for PlayStation 3, Xbox 360, Wii U and 3DS. Check out the screenshots below.
Pac-Man Championship Edition DX+ is a free update to the original Championship Edition DX from 2010. It will include new modes, improved leaderboards and more DLC. It will also be available to buy on Steam from September 25. Have a look at the trailer below.