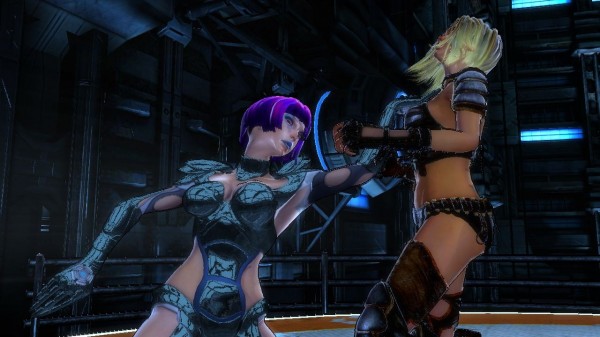 Microprose have released a brand new trailer for their 3D fighting game Girl Fight. The latest trailer for Girl Fight features the characters Chaos and Chrome as the duke it out in some rather intense fighting action.
Girl Fight looks to carry on the spirit of games like Dead or Alive with a heavy focus on sexy women beating the living hell out of one another. You can check out the trailer featuring Chaos and Chrome in combat below.
Girl Fight will be bringing the battle to the Xbox Live Arcade and PlayStation Network in Fall 2013. Check out the trailer below and let us know what you think in the comments section.