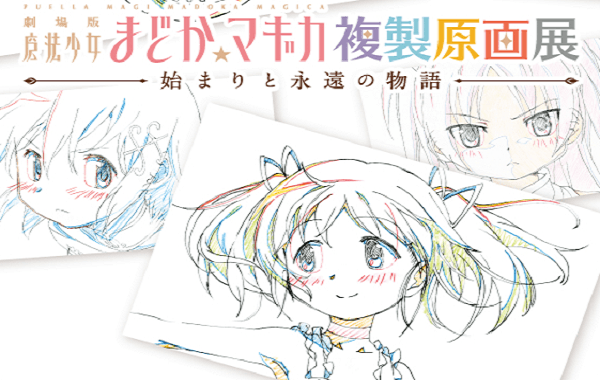 The third and final Madoka Magica movie will be premiered in Japan next month, and what better way to promote the film then to hold a touring art exhibition based around the previous movies.
This month an exhibition will showcase reproductions of artwork that was used in the first two films, similar to the Evangelion expo that was held earlier this year in Sydney. Staring from the 29th of September, the exhibition will be travelling to venues in Osaka, Fukuoka, Tokyo, Nagoya and Sapporo and will have an admission fee of only 800 yen (8 USD). To really make things interesting the exhibition will also have memorabilia and promotional merchandise which will be available to purchase, the exhibition will also display a two meter long statue of Madoka in her ultimate form however  I don't think that will be for sale. More info can be found on the official site for the exhibition.
First two Madoka movies were titled Beginnings and Eternal; the third will be called Rebellion and is set to premier on the 26th of October.