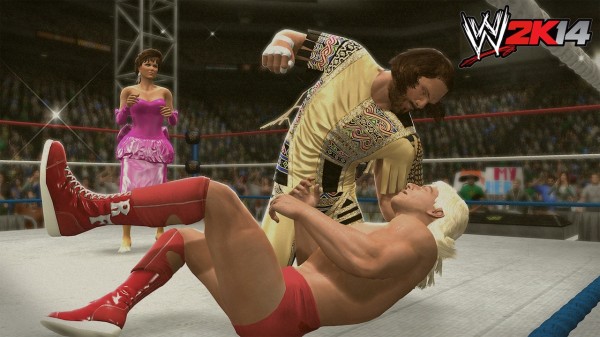 By now, WWE fans will have heard about WWE 2K14's new '30 Years of Wrestlemania' mode – taking inspiration from the 'Attitude Era' mode of last year's iteration. Well today, we have some screenshots from the "Hulkamania Years", spanning Wrestlemania 1-9.
You can check out the gallery of screens below, which take us down memory lane as some of the more iconic moments in sports entertainment at that time are recreated. Who can forget the classic at WM 3 between the 'Macho Man' Randy Savage and Ricky 'The Dragon' Steamboat, and of course, those 24″ pythons of the handlebarred Hulkster (he never shut up about them, after all).
Stay tuned to Capsule Computers as we share screenshots of the remaining included eras as they are made available. WWE 2K14 from 2K Sports releases November 1st nationwide for the Xbox 360 and PlayStation 3.