Today 2K Games revealed that they will be including a new gameplay mode in WWE 2K14 to commemorate WrestleMania 30 and the mode will simply be called '30 Years of WrestleMania.' In this mode players will take part in a campaign as they play through numerous iconic WrestleMania matches spanning the three decade long history of the event.
There will be more than 45 matches available and while not all of the matches have been announced so far, it will include the Hulk Hogan vs. Andre the Giant match at WrestleMania 3, The Rock vs Hogan at WrestleMania 18 and the WrestleMania 28 main event of The Rock against John Cena, the first time, not the second time.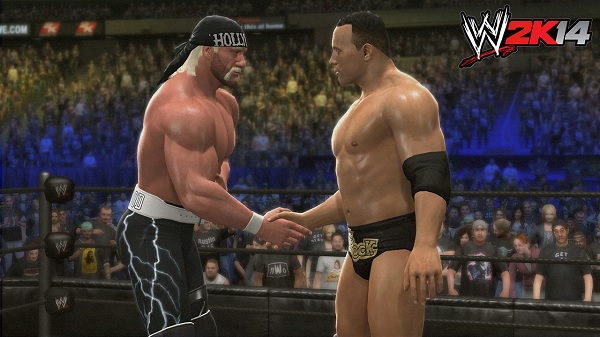 These matches will be played through as a campaign with authentically recreated arenas, Superstar entrances and ring attires and they will even be presented in the television quality of that era, meaning some screen filters will be added to older matches to recreate the feeling from that era. The full roster for 30 Years of Wrestlemania will be revealed during WWE SummerSlam Axxess this Sunday.