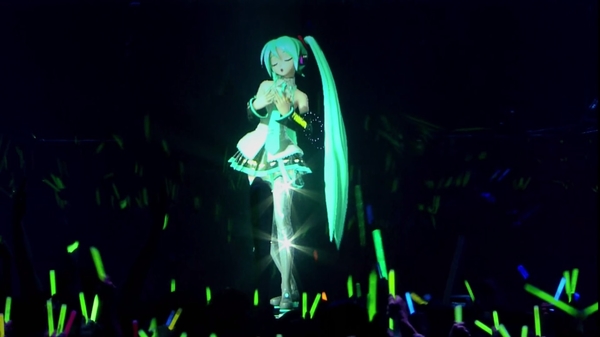 For far too long the UK has been without a Vocaloid concert. Staring through a YouTube window at clips of the famous Japanese virtual idols, fans from England, Scotland, Wales, and Northern Ireland have had to sigh and resign themselves to the fact that Yamaha seem to have no interest in bringing them to our little island, despite their ever-growing fanbase. That is, until a group of magnificent people  caled Miku-UK decided to take matters into their own hands and after months of rehearsals, animation production, and trial concerts their hard work has finally come to fruition.
On the 2nd November 2013 the UK will see its first ever full live Vocaloid concert featuring Hatsune Miku, Luka, Rin, and Len alongside the extremely talented band UK39 who will be performing live with the musical sensations themselves. Tickets are on sale now for only £4.50 and the venue will be the Caedmon Hall in Gateshead Central Library in the north of England. If you're a UK based vocaloid fan you do not want to miss out on this extremely special event.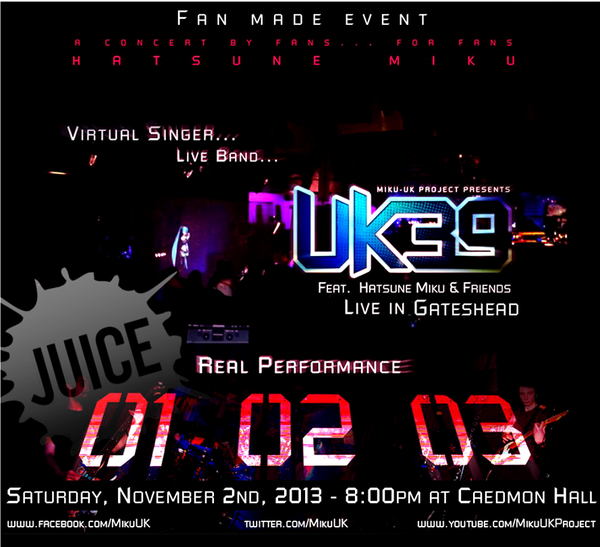 An English version of the Vocaloid software for Hatsune Miku was recently released, but as for whether that will lead to more concerts being held in English speaking countries is unclear.
Tickets can be bought from here, or to find out more about the event either check out the official website, like them on Facebook, or follow @MikuUK on Twitter. For more on Japanese Pop Culture, head over to that section of our site, here.