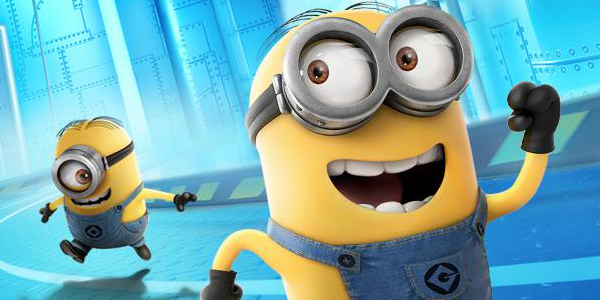 A month after its release, Despicable Me: Minion Rush, based off the film Despicable Me 2 (check out our review here) had managed to hit 50 million downloads. We were impressed at the time, but since then the game has showed no signs of slowing down, with Gameloft today announcing that it had hit the 100 million download milestone.
Despicable Me: Minion Rush (check out our review here) was released on June 13th, and has managed to hit the 100 million download mark in just three short months. As well as having 100 million downloads, players have also racked up a total of 260 million hours playtime, 2,000 billion bananas collected and 55 billion Despicable Actions performed! It is easy to see that the love and care that has gone into this game for it to inspire so many people to play.
The game's second massive update, which is available now on the App Store and Google Play has added the Minion Beach level to the game. Here the minions can run along the sands and bask in the warm glow of the sun, instead of traversing suburbia or a villain's lair. In their dedication to keep the game world continually populated, Gameloft promises more updates are still coming in the future, so for all the Despicable Me: Minion Rush news as it becomes available, be sure to stay tuned to Capsule Computers.