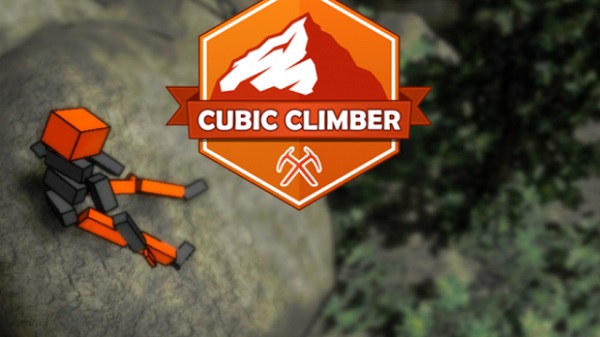 Ever feel so confident about your keyboarding skills that you thought you could climb mountains? Well limber up, download Cubic Climber, and put those skills to the test. Using various "holds", you use your keyboarding skills to scale a mountainside; racing the clock and improve your qualifying times in 5 unique levels.
We nabbed an interview with Ondrej Angelovic, one of the founders of Simplicity Game Development Studio and lead programmer for Cubic Climber.
---
Can you tell us a little about the team that worked on Cubic Climber?
There were altogether 3 people working on this project, including me, so I will tell you something about every one of us. I am the programmer of Cubic Climber and I basically came out with the idea for this game and I somehow managed to realize it. Next person is Tomas. He is the co-founder of Simplicity game development studio and also good friend of mine. He handled all textures,icons and stuff like that. Last one is Chase. I know him only for something about 3 months. We was looking for someone who can create some tracks for the game and we came across him.
Is Cubic Climber your studio's first release? If so, what lead to the decision of developing Cubic Climber?
Yes it is. At first it was only something like a "weekend project" but when I started to work on it I saw the potential so I decided to delay our other project and focus on the Cubic Climber.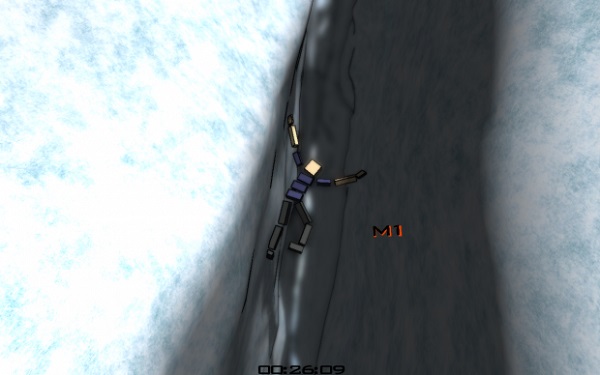 So far, how would you say your experience with Desura has been? Why'd you choose to distribute over Desura?
I must say that It was great. Sometimes they got swarmed by work so they didn't reply to emails or check new versions of the game so fast but otherwise they were really helpful. I chose It because it is possibly the best option for unknown indie developers to get highlighted.
Did you always plan on making Cubic Climber free to the public?
Yes I always did. Later, when I realized that the game was better then I had thought it would be, I came out with the idea to add donator version of the game to Desura. So people can support our work if they want to. There are no special features in it. It's same as normal free version.
Where did you draw most of your inspiration for Cubic Climber? Any real world locations?
I can't say that I drew inspiration from some particular location but I spend a lot of my free time climbing on climbing walls or rocks so the majority of ideas for the game just came from my real life. Not the one to climb without rope thought.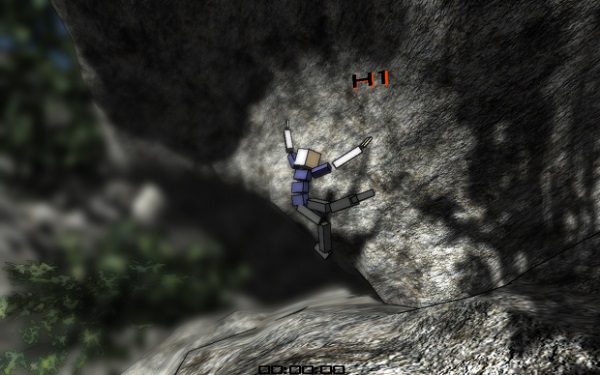 You mentioned a patch coming soon. How long are you planning on supporting Cubic Climber? Any new content coming?
Yes there will be a patch with some bug fixes and audio control as people think that the in-game music is pretty loud. I plan to support the game until I fix all bugs. No new content coming any time soon, but If I see that people like the game and they play it I will think about adding something new.
How would you say the development process has gone for Cubic Climber?
There were times when it was pretty difficult. I didn't know anything about MySQL, PHP and I didn't know how to connect the game to a database neither. So I just had to learn everything. Development was also slowed down several times because of school and other stuff. Basically real life got in the way but in the end I managed to finish it and release it so for me personally it was a big success.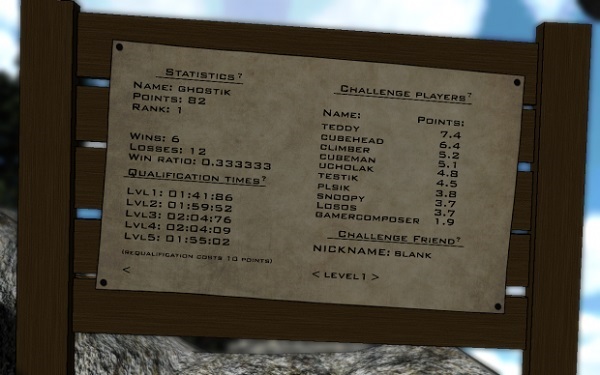 As an Indie Developer what advice would you give to those looking to get into the industry?
I am pretty new to this so it's hard to give some sort of advice. I am sure that the most important part of game is the idea. It's nice to have pretty graphic and great music in it but if you want people to play it you have to come up with something new. Game scene was never so accessible for new indie developers like right now.
How would you say your experience has been working in Unity? What made you pick Unity over its competitors?
I have run into some small problems when I converted the game from Unity 3 to Unity 4(I have bought the license). Otherwise it was great. I picked Unity because its really easy to learn and in the time I started my work on Cubic Climber I have already known how to work in it so it was the ideal choice.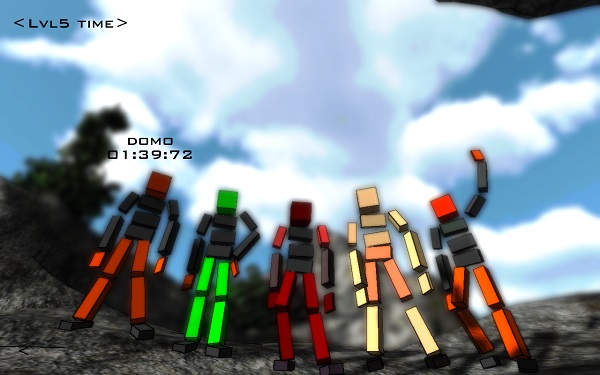 Where do you plan to go from here? Any new projects underway?
I just want to support Cubic Climber for a while. Some people have already bought the donator version of the game what is really great. It's nice to see that some people like our work and they want to support it. I will decide what's coming next really soon. I may complete one delayed project or I can start to work on my Ludum Dare 27 entry and try to make a solid game of it.
---
We'd like to thank Ondrej Angelovic for his time and prompt response. Cubic Climber has been released on Desura, after being in development for over a year. It is available on Windows, Mac, and Linux with updates planned soon.
Two versions of the game are ready for download; a free and donator version (Both versions have access to the same content). The donor revision, stated by Simplicity Game Development Studio, "is for all the people who want to support our work and our future projects" with a "big thank you" to anyone who does support them.