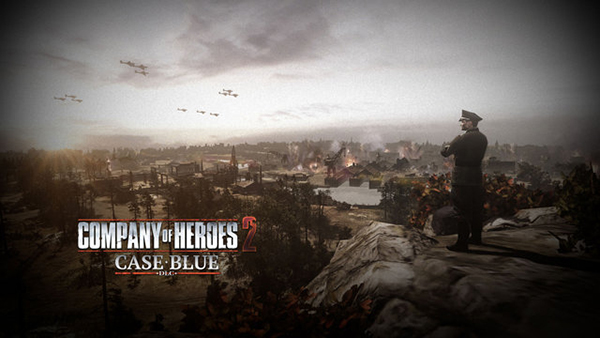 Relic Entertainment has released the first downloadable content for their recent strategy hit Company of Heroes 2, titled Case Blue for the game's Theatre of War mode.
The mini-pack is based on the devastating German assault of the same name upon Soviet Russia during 1942 and includes two new solo challenges, two AI battles and a co-op scenario.
Eligible pre-order customers along with owners of the Collector's Edition (retail or digital) will receive the DLC for free. Otherwise, players will be able to purchase it on Steam.
Two new multiplayer maps will be made available for free from the same update. Rostov, a six player map centred around a frozen river, and Kharkov, an industrial city littered with choke points.
Released by SEGA, Company of Heroes 2 is the sequel to the original 2006 RTS that focuses this time on the Eastern Front and the savage conflict between Nazi Germany and the Soviet Union. Check out our review of the game from earlier this year.