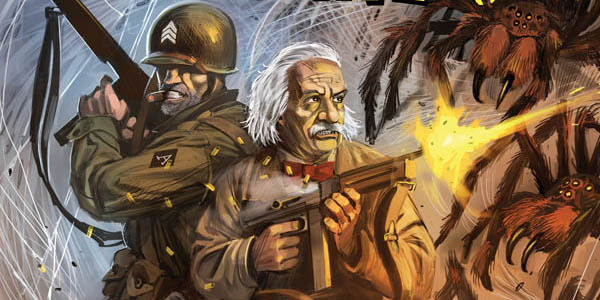 Most smaller, indie comic book publishers only put out 1-2 books each month at best. Not Titan Comics however, after the announcement of the A1 Anthology #4 yesterday, they are back again. This time we have a special preview of Chronos Commandos #3 for your enjoyment.
For those who haven't heard about Chronos Commandos, here is a very brief summary of the latest installment;
Trapped in the past, surrounded by starving velociraptors, and liberally daubed in blood, the Sarge and his squad are in their tightest spot yet!

But there's no time to linger on their slim chance of escape – they're sharing the Cretaceous with the Nazi time crew who've stolen an Allied Chronosphere – a piece of tech that could tilt the Time War in the Nazis' favor! It's up to the Sarge to take it back – or die trying!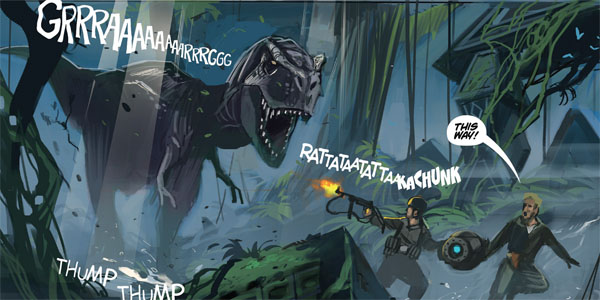 Dinosaurs, time-travel, blood, Nazis! This book has everything an action-junkie would be looking for! You can grab Chronos Commandos #3 next week on Sep 11th. In the mean time, check out our little gallery below which showcases some of the pages from the upcoming book. Does this sound like something you would be excited about? Let us know in the comments below, and as always, stay tuned to Capsule Computers for all the Titan Comics news as it becomes available.