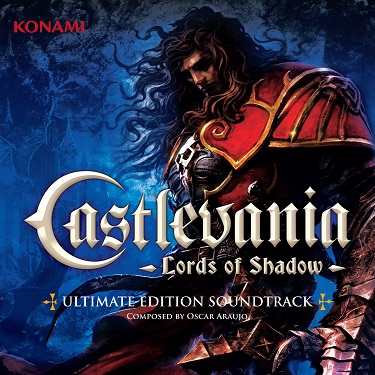 Thanks to a multi-title partnership with Konami and Sumthing Else Music Works, the top name in video game soundtracks, the public will get to experience the music to the Castlevania: Lords of Shadow which is the best selling entry in the Castlevania franchise.
The soundtrack is due out for physical release in both the European and American markets on October 29 as well as a simultaneous digital release on iTunes, Amazon MP3, as well as various other retailers. Also mentioned was a special extended edition of the soundtrack dubbed the "Castlevania: Lords of Shadow Director's Cut" with over twenty bonus tracks that will be exclusively available at Sumthing Else's official site.
As exciting as that is for fans of the series there is a bit more to look forward too as a couple more soundtracks have been announced in the form of "Castlevania: Lords of Fear- Official Soundtrack" which will also be available digitally on October 29 but will have physical copies available sometime in November followed by the soundtrack for Castlevania: Lords of Shadow 2 due out in early 2014.
The score for Lords of Shadow, composed by Oscar Araujo, has received many accolades and awards in 2011 including 'Best Original Score for a Video Game of Interactive Media' from the Interactive Film Music Critics Association. It was recorded with the Bratislava Symphony Orchestra which consists of a 120-piece ensemble. For more information on upcoming titles and the Castlevania series as a whole visit the official website.