Zen Studios presents 'The Warrior Queen', the newest expansion for CastleStorm, now available to download on Steam and XBLA today.
CastleStorm is a 2D physics destruction tower defence game, combining elements of RTS, resource management, and of course, challenging medieval battles between Vikings and Knights. The Warrior Queen must lead the Viking Elites to victory against the horde of enemies,with a more powerful range of arsenal weapons to choose from; Meteor Showers, Exploding Barrels, Stormbringers, Golem Hostages, and even Frozen Swordfish!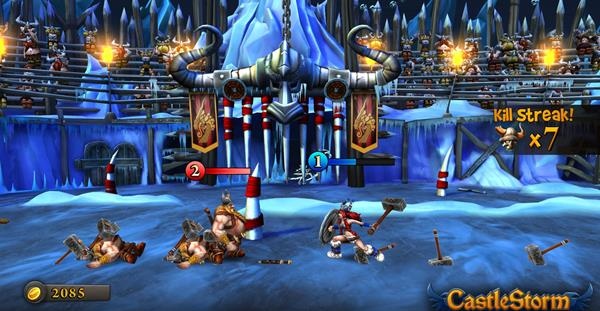 The Warrior Queen DLC for only $2.99 (USD) offers players 20 new battles, achievements and an excellent addition to the battlefield – after all females are more efficient at getting the job done (see for yourself in the trailer below).
To celebrate the release of the latest expansion, Steam is offering a daily deal for CastleStorm with 40% off the base game and 20% off From Outcast to Savior DLC.