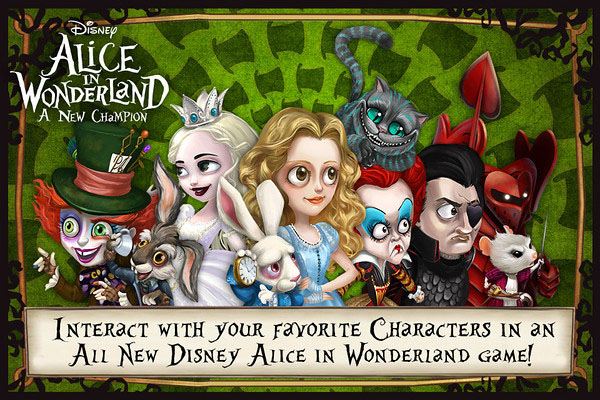 Prepare to head down the rabbit hole, behind the looking glass and into the magical world that is Wonderland, as Disney Interactive have launched their latest game; Alice in Wonderland: A New Champion. The game draws heavy inspiration from the recent film and tasks players with helping Alice to defeat the Red Queen in a point and click adventure-style game.
The game will have a familiar cast of characters like Alice, the Mad Hatter, the White Rabbit and the Cheshire Cat, all of whom appear in their 2010 film iterations. The game also contains some breathtaking locations like the Mad Tea Party and the White Queen's Castle.
So get ready to solve riddles and help Wonderland survive and flourish in this exciting fame, which is available now on iOS completely free (and coming soon to Android). You can check out the game's trailer below, and if you need more Alice in Wonderland in your life, then check out the Wonderland Maze Toy Box that has been put out for Disney Infinity. Don't forget to stay tuned to Capsule Computers for all the Alice in Wonderland news as it becomes available.