 Majesco have announced that the multi-cultural soundtrack from their upcoming video game, Zumba Fitness World Party, will be released in stores this November. Zumba Fitness World Party lures players into a vigorous and exhilarating adventure; that gives working out at home an entirely new meaning. The diverse compilation of music complements a fresh range of Zumba music and authentic regional songs, with over 40 international hits from Hawaiian, Brazilian and Bhangra rhythms to move your body to.
Specific tracks from headline artists include:
Lady Gaga – "Born This Way"
Pitbull featuring Papayo – "Echa Pa'lla (Manos Pa'rriba)"
Daddy Yankee – "Limbo" and "Perros Salvajes"
Marc Anthony – "Aguanile"
Zedd featuring Foxes – "Clarity"
Claudia Leitte – "Ruas Encantadas"
Ziggy Marley – "True To Myself"
Cazzette – "Beam Me Up"
Priyanka featuring Pitbull – "Exotic"
Emeli Sandé – "Next To Me"
ZZ Ward – "Put The Gun Down"
Joan Osborne – "Shake Your Hips"
Mohombi featuring Baby, KMC & Casey – "Do You Feel Like Moving?"
Queen Ifrica featuring Shaggy – "Vibes"
The High Kings – "The Beggarman Jig"
Honorebel – "Caribbean Dream"
Herb Alpert and Lani Hall – "Puttin' On The Ritz"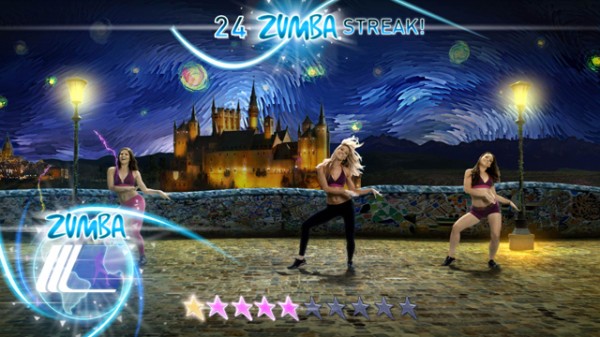 Join in the Zumba Fitness World Party; launching this November on Kinect for Xbox 360, Wii U and Wii, and later this year on Xbox One. Check out the official site here to preview the entire soundtrack and pre-order the game!