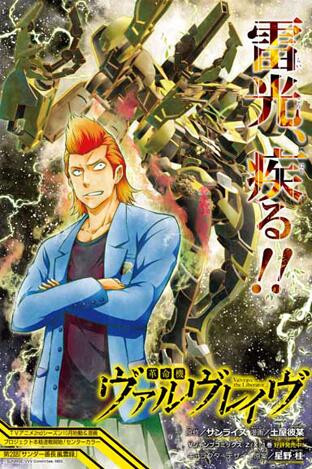 The manga adaptation of Valvrave the Liberator which is titled VVV is set begin exploring one of the series' popular side-characters in its upcoming chapter in Jump SQ magazine.
The upcoming story arc which is titled 'Valvrave the Liberator – Record of the Bancho Thunder' will explore the past of Raizo 'Thunder' Yamada and his motivations to reject his humanity by piloting the 'Valvrave' mecha.
While it can be presumed he pilots the mecha simply because he is a badass bancho, it is in fact out of vengeance for the death of his childhood friend Nobu who nobody remembers ever being in the anime.
The Valvrave anime series is set to resume with it's second season in October this year. Stay tuned for further information on the Valvrave series as it surfaces.