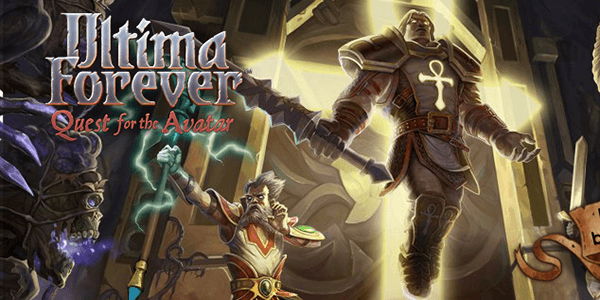 Here at Capsule Computers, we recently sat down with Carrie Gouskos, Senior Producer at Mythic Studios, to discuss MMO RPG Ultima Forever: Quest for the Avatar published by EA Mobile currently available on iOS platforms (iPAD and iPhone) via the iTunes Store for free. Available here.
---
Q1) What made you bring Ultima Forever out onto iOS platform?
Ultima Forever was originally developed on PC, but always with cross-platform in mind so that players could explore together from different devices. After getting it up and running on PC, our next step was to put in on a tablet. We had some previous experience developing on iOS, so that's why we chose that first. And when we got that initial build running on an iPad – something happened, like a lightbulb. It felt really good at that size, at that perspective, so we decided to release mobile first instead of PC. This had the added benefit of being able to bring this type of multiplayer online game to a whole new batch of gamers, while still being able to offer it to loyal Ultima fans. Our original goal is still intact, to expand to other platforms – beginning with Android. Of course, it will always depend on the needs and desires on each device, but we would like to make it available to as many people as possible.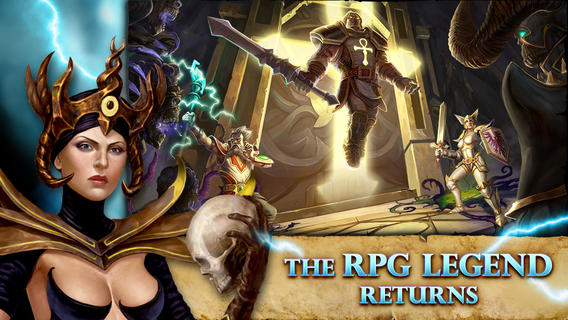 Q2) Most MMORPGs have a wide range of classes to choose from. At the moment we have the Fighter and Mage classes available, and the Paladin and Druid to come, but what other classes can we expect to see in the future?
We've actually switched the order around a number of times. Our initial plans were to launch with the Fighter, Mage, and Druid. Then we started looking at the Paladin and Ranger. We've made a lot of progress on those classes, but it's always a challenge to make them both interesting and balanced, not to mention all the armor sets and weapons. And since we've launched with two, we're actually considering ways to introduce the other classes without making players have to roll eight different characters from scratch, but we haven't finalized how we're going to do that yet.
Q3) There's room for improvement for combat, it's fairly mundane at the moment. Is there any chance we can expect to see more exciting combat and a change to the control system any time soon?
We're constantly evaluating how 'fun' the game is.  However a question like this is a bit hard to answer, because some people like the combat and controls, while other prefer other alternatives.  We wanted to make a game that gave players just enough action, with a balance of strategy required in different battles, that also works well on the platform.  Some of the benefits of being higher level is getting access to special abilities, like the advanced abilities which can really vary the way the character plays, and the Ultimate ability, which you get for free at level 10 is just badass all around.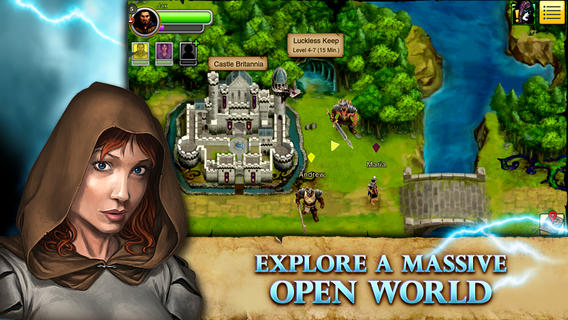 Q4) The graphics in Ultima Forever are amazing, hand painted and filled with intricate detail, but many people/players have reported that their games/sessions keep crashing, even on newer devices. Is this caused by the graphics? And Is there a patch coming out soon to fix this?
We have a number of ways to address these concerns and we are using all of them to our advantage. However, a game of this size with this many players playing across all these different devices has a lot of complexities.  We're learning a lot from the players in the live environment and have been able to react very quickly as a result. For example, we have made quite a few server changes and client data changes since launch to address the top issues as they came in.  We also fast-tracked a new build into our deployment schedule with nothing but client code changes to address our biggest concern, even though we addressed many of them with an in-game patch last weekend. That version is out now in all areas.  We still have some issues we are fixing and we will continue to push them up by whatever means is most expedient without creating additional risks to your play experience. So thank you for your crash logs and your forum posts, they help a lot.
Q5) Ultima Forever is free to play but does have a lot of focus on micro transactions/in app purchases, will players be able to fully enjoy the game without having to spend money?
Yes. The goal of the game was never to charge for content, or restrict a player's ability to play. That's why the game doesn't use more typical purchases like energy mechanics that force you to wait, ask friends, or straight out purchase to keep playing. None of the in-game content is restricted in that way, and all of it can be played absolutely for free. In fact, the entire development team played the game all the way through soft launch for free because we didn't have Canadian credit cards. I'm halfway to level 15, working on leveling up some reputation, and having finally bought currency, it just feels like a convenience. That was always the intent, make it make things more convenient. You don't need all the ability slots, but it does make things easier and more fun. It's your choice!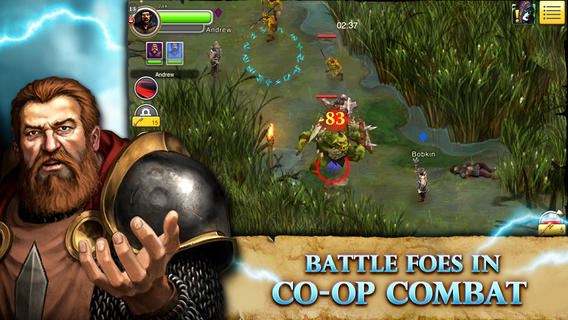 Q6) Is it possible, in future updates, to have the gear dropped by enemies, as well as being able to find them in chests without having to spend keys?
We actually have something sort of like that coming in our next major update which we are finishing up soon for submission to Apple.
Q7) What can we expect to see in future updates?
More content, more levels, more features and more bug fixes as needed. J Also, leaderboards!
Q8) Will there be more quests and missions available later on down the track?
There will be quests to go with new content or new levels to give players more stuff to enjoy in the world of Britannia. We're very much looking forward to continuing the story of the Avatar, as well as show some of the coolest dungeons we've built to date.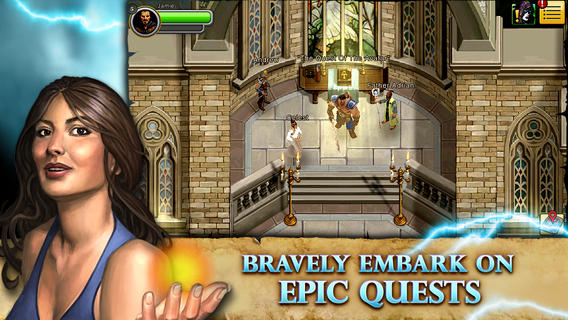 Q9) What's your main goal for this game for players that new to the Ultima series? What do you want to achieve with this game?
We want them to enjoy themselves first and foremost.  We also want them to get a glimpse into Ultima's rich backstory and world, one that has stood up to multiple iterations over the years.  We hope they will fall in love with the lore as much as we have, but at the end of the day, if they just enjoy the game, either solo or with friends, that's fine too. As a side goal, we really hope that we've been able to unlock a new game experience on mobile devices. For those of us that remember the first time we played in a vast open world, interacting with so many other players, grouping and going into dungeons – we want to bring that enjoyment and excitement to new people.
Q10) Can we expect to see more from the Ultima Forever series on iOS further on down the track?
We want to continue to support the game and obviously we want to give people more of what they want.  Who knows what the future holds, but I'm pretty sure Ultima is truly forever.
---
We would like to thank Carrier and great guys over at Mythic for taking the time to speak to us and wish them and Ultima Forever all the best moving forward.