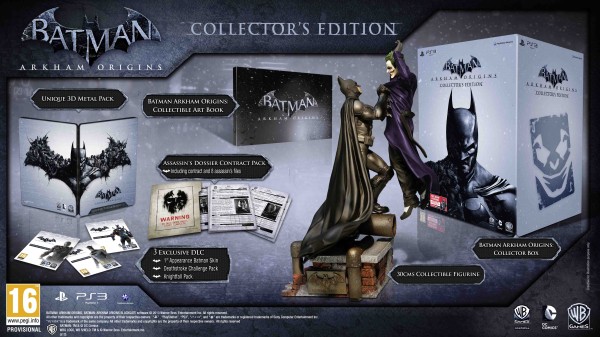 Batman: Arkham Origins will be getting a shiny Collector's Edition for Xbox 360 and PlayStation 3 that will make a wonderful addition to any Batman fan's shelf. This edition will be available for UK area fans. The North American version will be unveiled next week.
The UK version features a collectable statue featuring Batman and The Joker, an eighty page hard cover art book, the Assassin's Intel Dossier, the first Appearance Batman Skin DLC, the Deathstroke Challenge Map Pack DLC, and an exclusive 3D Metal Pack. The PlayStation 3 edition will also contain the exclusive Knightfall pack. The Collector's Edition will cost £79.99.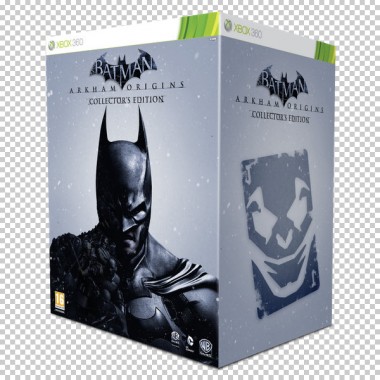 Batman: Arkham Origins will be released on October 25th, 2013 for PlayStation 3, Wii U, Xbox 360, and Windows PC.