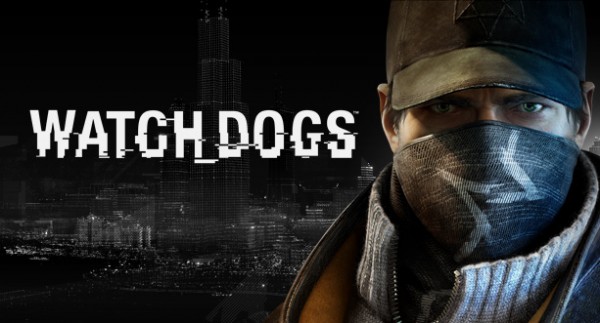 It was announced at Gamescom today, during the Sony Computer Entertainment press conference, that Ubisoft's film and television division, Ubisoft motion Pictures, intends to collaborate with Sony Pictures Entertainment alongside New Regency to develop and produce a feature film based off of the upcoming open-world and action-packed title Watch_Dogs. The game has been shown off at E3 for the last two years and it has fast become a crowd favourite when it comes to Next-Gen game launches. With it's fast-paced action and "new world" setting it makes a great deal of sense for this game to be turned into a movie, it would bring the fans in and hopefully it would impress on all fronts. The audience can see how great it looks, game-wise, from already released trailers and gameplay videos so why not allow that greatness to transfer onto the big screen? Jean-Julien Baronnet, the cheif executive officer at Ubisoft motion pictures had this to say:
"Since both Sony and Ubisoft have movie and video game branches, this deal creates exceptional opportunities for us to merge the realms of the story-based cinematic experience with the interaction of the video game…In addition, Sony Pictures and New Regency have deep production expertise and are letting us maintain a strong creative voice in the film's development. Together, we're confident we can deliver a movie that builds upon the excitement that the game is already generating."
So far it seems like the people who are going to develop the movie feel the same way as us fans do about the movie being made, it's fantastic to see these groups come together and agree on fundamental ideas and ideals because it shows that there will be a lot put into this movie which is fantastic for its already extensive fan base. Hannah Minghella who is the president of production for Columbia Pictures commented on the game-to-movie announcement by saying:
"The themes and open gameplay of 'Watch Dogs' lends itself perfectly to the big screen. The game has intense action and adventure, but the story focuses on information and the control of information, which we think will lead to an exciting thriller.  It has tremendous potential as a motion picture and we're thrilled to have the opportunity to work closely with Ubisoft's internal creative team on the development of the project."
Watch_Dogs the game will be set for release on November the 21st down under on the Playstation 3, Wii U, Xbox 360 and on PC. It will also be a launch title for the PlayStation 4 with the Xbox one not yet having a set release date. So far the movie has not even started in the bulk of it's development so obviously there is no release date planned as of yet but that doesn't mean we all can't start getting excited! Tell us what you think about this news in the comments section below, also don't forget to keep your eyes on the site for any and all new information and news to be released.