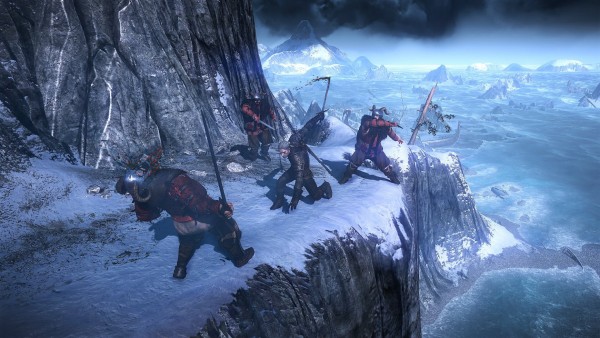 With a much bigger world to explore in the next Witcher game from CD Projekt RED players will definitely have many more people that they will be meeting along the way as Geralt follows his path killing monsters. A "cruel and gritty" world that players will be exploring, especially the No Man's Land area, the developers at CD Projekt RED wanted to ensure those looking forward to the game can know what to expect, which is why they have released a new cinematic trailer today.
"Killing Monsters" not only does all of this, but shows off a bit more of just how good Geralt is at what he does. It seems the No Man's Land might just be as cruel as it sounds if what is seen in the trailer persists in The Witcher 3: Wild Hunt. Though it will just be a matter of time to see if it is.
Those wanting to see Geralt killing monsters can view the trailer embedded below, while those wanting to experience being Geralt as he kills monsters will have to wait until The Witcher 3: Wild Hunt releases in 2014 for Xbox One, PS4, and PC.