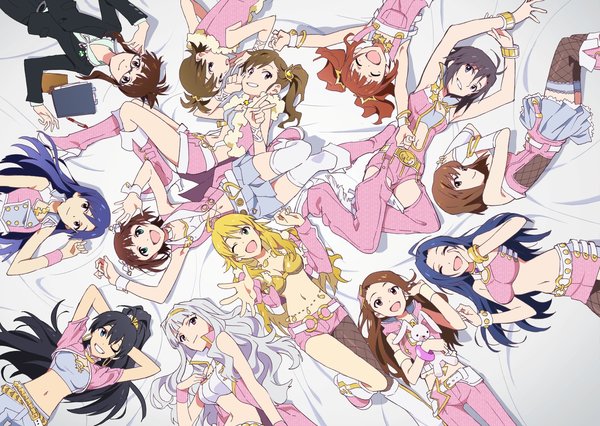 Fans of the 2011 hit anime The iDOLM@STER rejoiced this week as it was announced that the highly anticipated movie adaptation, THE iDOLM@STER MOVIE: Kagayaki no Mukōgawa e, will hit Japanese theatres around the beginning of 2014.
Limited edition ticket packs featuring artwork of the cast and a bonus background music CD sold out on the first day!
Not much has been leaked in the way of plot, but we know that  it will feature a brand-new story not yet seen in either of the two main anime series. A-1 Pictures have been given the responsibility of doing the artwork and a host of other staff who  have previously worked on The iDOLM@STER are to be involved in its production.
The iDOLM@STER follows the story of a group of 13 aspiring idols as they strive to reach their goals while overcoming a multitude of challenges that they meet on their path to stardom. Originally based  upon an Xbox 360/PS3 game, it has inspired several anime adaptations and a spinoff series called Puchimas! Petit iDOLM@STER featuring chibi versions of the main cast