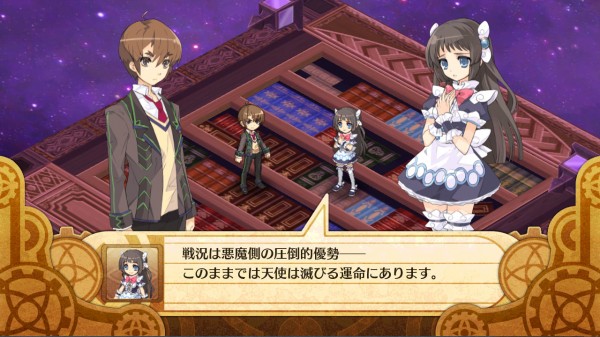 Remember The Guided Fate Paradox? A game currently being brought over to North America by NIS America? Well it is alright if you've forgotten about it since there has been nothing said about the title since it was first announced for localization in February.
Well today NIS America's online store was updated with a release date for The Guided Fate Paradox, placing the title as a November 5th release. The basic version for the game will cost $49.99 while a newly announced special edition will cost $74.99 and will be available exclusively through NIS America's online store.
The limited edition, seen below, comes with a copy of the game, a full-color hardcover art book, a two disc original soundtrack with a jewel case, 8 character cards and an exclusive mat framed art print from Noizi Ito. The standard edition does include the game's soundtrack, but it only comes in a paper sleeve.