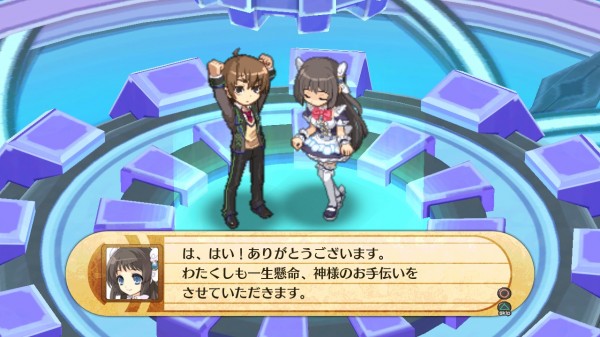 Besides announcing the English localization of Toki to Towa (Time and Eternity) last night, NIS America also revealed a more expected localization at their event in California. It was revealed that the SJRPG The God and the Fate Revolution Paradox would be heading West with a new condensed name of The Guided Fate Paradox.
Developed by Nippon Ichi Software's original team for Disgaea, Guided Fate Paradox is the spiritual successor to Z.H.P and it features a regular high school student who has become a god thanks to a mall lottery. Now he works on changing things in the "Copy World" to help make people's dreams come true in the "Original World."
To go along with the game's announcement NIS America released a handful of screenshots and a trailer for the game showing off some of the main cast, anime opening and a bit of gameplay. As for the title itself, it will feature "off the wall" armor and weapon customization that lets players go as far as changing their legs into tank treads, randomly generated dungeons and Disgaea-like special attacks for over-the-top visuals and overwhelming damage.