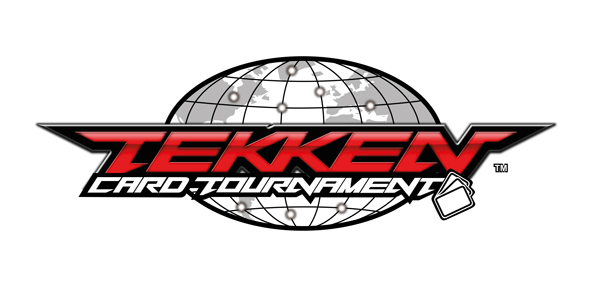 Tekken Card Tournament was released in April, and since then has amounted to over 4 million downloads across all platforms. Since we first heard about the game, there were rumblings and musings that there would be physical trading cards to accommodate the mobile game. Today those rumors become a reality, as Namco Bandai have announced the official release of the physical trading card booster packs. They are available in sealed booster packs of 5, with a grand total of 191 cards.
Namco Bandai Europe Senior Vice President, Oliver Comte said of the game
The support of the Tekken fans for Tekken Card Tournament has been incredible, and with the launch of the physical cards we're giving them even more exciting possibilities to enjoy the game … These cards bring so many extra features, not least of all is the ability to take the mighty Heihachi and its rare powers into battle.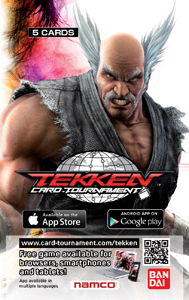 As Comte mentioned, each card will bestow special unlocks and abilities to the mobile game. You access these through scanning a QR Code that is present on each of the 191 cards. Once scanned, you will unlock awesome features like; valuable power ups, collectible art, new cards via the card fusion system, augmented reality characters, plus extra chances to get super rare powers for Heihachi.There are also 9 special Art Cards that feature exclusive designs for the game.
No Trading Card Game would be complete without the ability to play like cavemen, away from mobile devices. These Tekken Cards offer players the chance to play a streamlined and simplified version of the game without needing to reach for their iPhone or Android devices, however their true functionality is still reserved for the Tekken Card Tournament game.
Tekken Card Tournament is available for download on iPhone or iPad through the App Store, on Android and Kindle through Google Play and the Amazon App Store, Or through your web browser. Namco have also been so kind as to put up a trailer for the physical cards, which you can check out below. The trailer shows some of the ways that the cards will interact with the game and vice versa.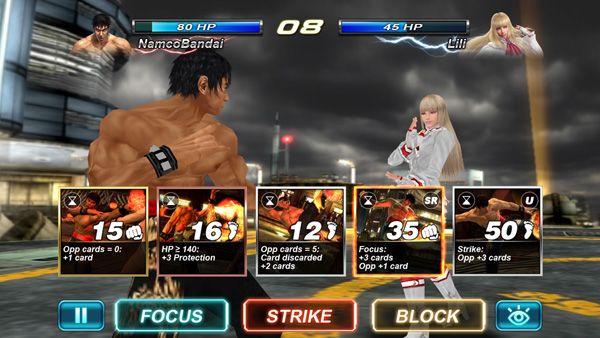 You can grab the booster packs at any EB Games store, or on their website starting today. Let us know in the comments below if you plan on picking up any of these, and be sure to stay tuned to Capsule Computers for all the Tekken news as it becomes available.