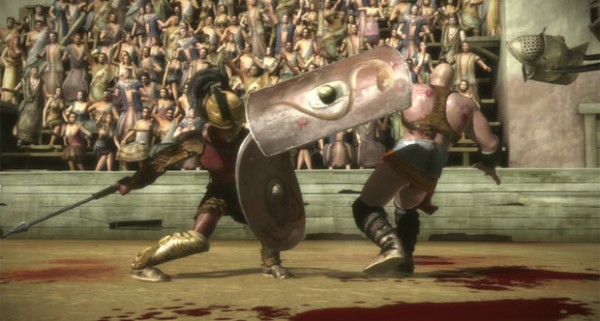 Playstation 3 owners and fans of the brutal fighting and action of Starz Network's hit television show will have a reason to flock to the Playstation Store as Ubisoft's title Spartacus: Legends is out now on PSN.
Based on the show of the same name, Spartacus: Legends brings the intense combat to the console along with some awesome customization options. The game has an in-depth fighting system allowing for merciless attacks on your enemies using varied attacks and weapons. The game puts you with the task of building the ultimate house of gladiators during the latter end of the great Roman Empire where gamers must fight in order to become the strongest in the ancient land of Capua. Gamers are able to rise up from the rank of a lowly slave and wanna be gladiator up the ladder to become the Champion of Capua.
As well an intense campaign mode, Ubisoft also delivers many ways to deck out your gladiator, many different weapons and armors are available to choose from and players can execute additional attacks in order to better defeat your bloodthirsty foes as you progress through the ranks. Spartacus: Legends is available for PlayStation 3 and Xbox 360.