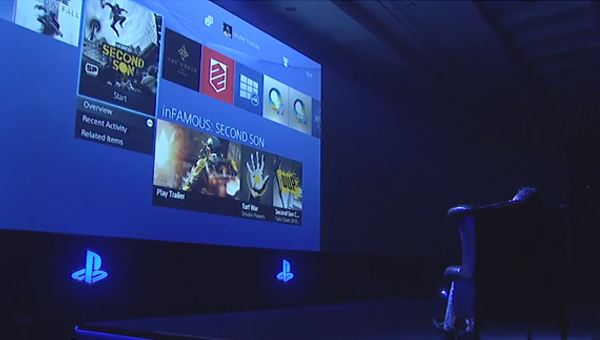 President of Sony Worldwide Studios, Shuhei Yoshida, started off the Sony Gamescom 2013 press briefing by sitting in an antique armchair – surely where he simultaneously games, smokes cigars and drinks cognac from at home – and demonstrating the PlayStation 4 user interface, live.
You can view the video embedded at the bottom of this article. Although a somewhat inauspicious opener (which followed an 11 minute delay and a further 2 minutes of nothing), the demo gave us a good indication of how we will move between points of interest on the console. Yoshida silently walked us through viewing a 'Live from PlayStation' feed of Killzone: Shadowfall, to almost seamlessly joining the game in progress (the transition took about 8 seconds) and finally, uploading a screenshot post-gameplay, which he titled "Let's start the show", leading into the rest of the presentation.
Sony also dropped the details we were waiting for on the PS4's release schedule. For more on Gamescom 2013 coverage, stay tuned to Capsule Computers.