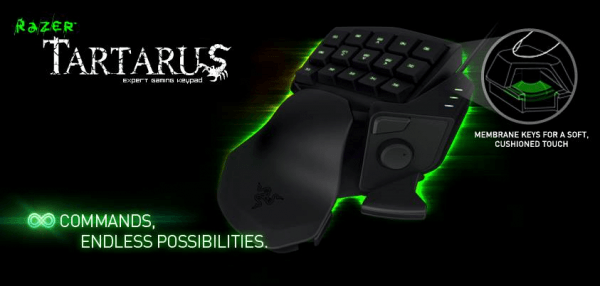 Razer, peripheral maker and  sponsors of our podcast, CC Unplugged, announced their newest product today. Pictured above, the new Razer Tartarus is available immediately both worldwide and on their official website.
The Tartarus, a membrane gaming keypad with ergonomic design and plenty of customization options, is the successor to the award-winning Razer Nostromo. It features 25 programmable keys, including an eight-way thumbpad.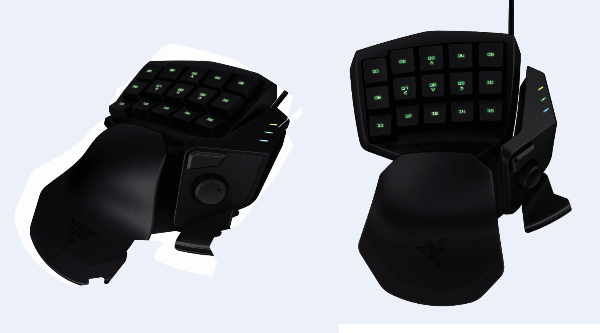 Product features include:
25 fully programmable keys including an
8-way directional thumb-pad
Instantaneous switching between 8 key maps
Improved ergonomic form factor
Adjustable soft-touch wrist pad for remarkable comfort
Full anti-ghosting
Unlimited macro lengths
Unlimited game profiles
Backlit keys for total control even in dark conditions
Braided fiber cable
Razer Synapse 2.0 enabled
Targeted at "serious gamers", the Tartarus is available for $79.99 USD/$129.95 AUD/$149.95 NZ. You can check it out on the official RazerZone site here.