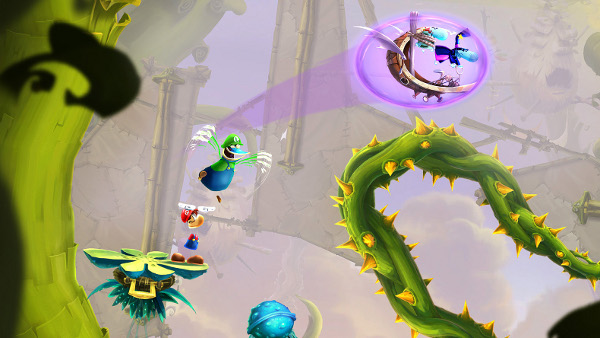 At the end of this month Rayman Legends will be releasing onto consoles, which is probably why Ubisoft deems it a good time to post their latest video for the game focused on the Wii U version of the game. The Wii U version will have multiple gameplay features exclusive to the system thanks to its unique GamePad and Nintendo itself.
The major feature of Rayman Legends being toted by the screenshot above is the Mario & Luigi costumes for Rayman and Globax respectively, which players will be able to unlock in the game in as few as 20 minutes. But, even more than that the game will feature up to 5 players, as the fifth player will be playing as Murfy who can protect and aid the other players using the GamePad.
For a full look at all the Wii U's exclusive features be sure to watch the video embedded below. Rayman Legends is set to release on August 30th, 2013 for Wii U, Xbox 360, PS3, PS Vita, and recently announced PC.