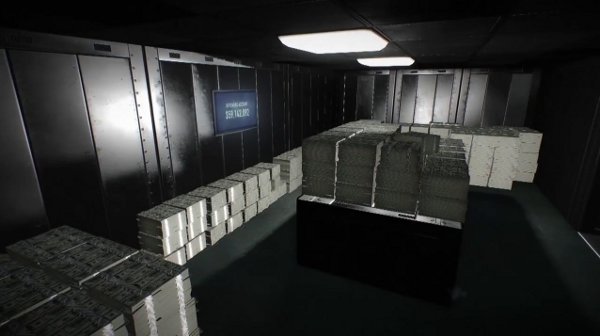 Payday 2 is shaping up to be a smashing good time, and while last time David Goldfarb took the time to explain more about the skills system players will be  utilizing in the game, this time developer Overkill Software and publisher 505 Games have a video all about the in-game safehouse the characters will be calling home.
Payday 2's safehouse it seems will be packed with plenty of things to spend time with, should players choose to of course it being a more option section of the game. From a vault holding the money taken from the heists, to rooms holding practice equipment to train on the safehouse has almost everything a criminal could want from the comfort of their own home.
Those wanting to see the safehouse for themselves can watch the video embedded below to get a idea of what to expect before Payday 2 releases this month for Xbox 360, PS3, and PC.